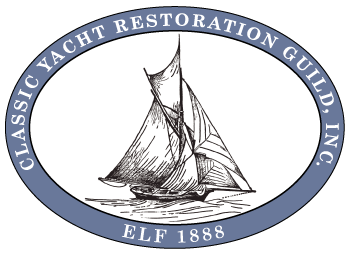 "There's nothing, absolutely
nothing, half so much worth
doing as simply messing
around in boats."
Wind in the Willows
Welcome to the Guild!
Our Mission

---
The Classic Yacht Restoration Guild is dedicated to the preservation of traditional watercraft. Yacht restorations are accomplished through a combination of member donated skills and resources. The Guild is fortunate to have talented volunteer
leadership and a growing membership.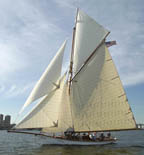 The mission of the Guild is continuing education of those interested in boat restoration. The flagship, Elf, is used to educate members interested in maritime history, historical restoration techniques, seamanship, and tidewater ecology. Elf's mission embraces an established tradition of giving back to the community that has provided a home and resources needed for her restoration.
---
Elf Classic News: The May event has been POSTPONED – the event has been rescheduled and will take place on Saturday Sep. 29, 2018. Check for updated details here >>>.
Download the current issue of The Helm newsletter and special addendum to the President's Message.


Check out our Facebook page.
It's great way to keep up with the most current news and events.